Yoga
---
Yoga Teacher Training in Rishikesh Located in Ram Jhula - Rishikesh, Vishwa Shanti Yoga School has rooted its good name in quality of yoga teaching/education, positive environment, and good management – the overall effort is towards providing the yogis (students) what they need to learn yoga in the truest sense and be equipped with quality and ability they seek to transform into their living style. Registered with Yoga Alliance USA as RYS 200 and RYS 300, VSY School runs 200 and 300 hour yoga teacher training classes consequently. Yoga enthusiasts from 17 to 60 years (or more with good physical condition) can participate in the intensive-residential yoga instructor course(s) and earn a degree in yoga teaching.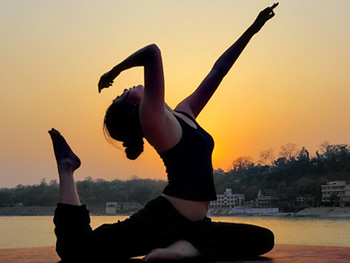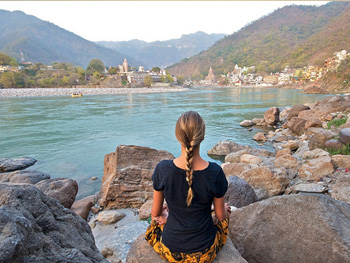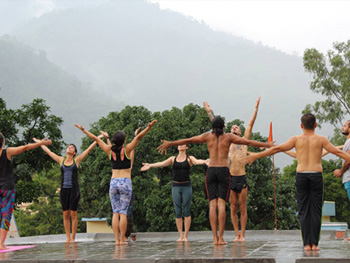 200 hour yoga teacher training in Rishikesh
The level 1 yoga instructor certification course is named 200 hour yoga teacher training in India. VSY has designed this course curriculum to meet yoga alliance USA's requirement of teaching hours per subject and incorporated the essence of yoga philosophy and asanas practice with major focus. Beginning their day with yogic cleansing and ending with meditation, students spend the 28 days living yoga inside out. On completion of the course, they are handed the course completion certification which enables them to become RYT 200.
300 hour yoga teacher training in Rishikesh
The level 2 yoga instructor certification course – the advanced one designed for those who have already completed their level 1 training – is named as 300 hour yoga teacher training in India. The participants must have completed their level 1 from a school registered with Yoga Alliance USA. This is the only way they can become registered yoga teacher with YA. This course advances in philosophy and asanas making the participants plunge deeper into the understanding of yoga. They will spend 34 intensive days studying more, practicing more and teaching their fellow students. Once they complete the course, they can become RYT 500.
500 hour yoga teacher training in Rishikesh
If you want to do level 1 and level 2 course consequently, you can join 500 hour yoga teacher training in India course directly. You will become both RYT 200 and RYT 500 on completion of this course with Vishwa Shanti Yoga School. You will join as a beginner and complete basic to advanced level instructor course one after another.
Yoga Retreat in Rishikesh
Yoga retreats in India is a way of treating your physical body, mental being, emotional self and gaining spiritual awareness through meditation and other yogic practices. Vishwa Shanti Yoga offers you yoga philosophy and asana practice along with yogic cleansing, pranayama, meditation.
---